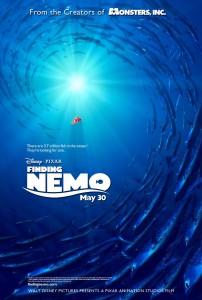 Finding Nemo. Barnefilm? For pokker, den åpner med at moren blir drept!
The Lord of the Rings: The Return of the King. Oscarvinneren av de tre.
Lost in Translation. Treffer nok min aldersgruppe av menn ganske godt.
Whale Rider. Nydelig historie.
Vibrator. Etter denne sjekket jeg ut bortimot alle Hirokis filmer.
The Return. Nydelig filmet.
Master and Commander: The Far Side of the World. Er ikke Peter Weir egentlig litt underkjent?
Spring, Summer, Autumn, Winter… and Spring. 3-Iron ledet meg til denne som også er flott.
Open Range. Costner er på sitt beste med sine svære westerns.
Touching the Void. Høydeskrekkfremkallende.