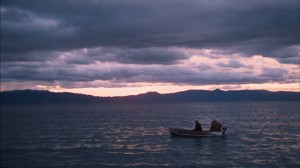 The Godfather: Part II. Kommer vel knapt som noen bombe.
Chinatown. Skjønt, denne er nær. Moderne noir.
Jeder für sich und Gott gegen alle. Diskutabelt den beste tittelen av alle filmer.
The Taking of Pelham One Two Three. Essensen av tøff 70-talls krim!
Die große Ekstase des Bildschnitzers Steiner. Herzog sniker inn to dette året.
The Texas Chain Saw Massacre. Ikke så lite utrivelig.
The Living Dead at Manchester Morgue. Den beste klassiske ikke-Romero.
The Yakuza. Edit 23.05.2011. Tar seg selv høytidelig og lykkes.
Bring Me the Head of Alfredo Garcia. Kanskje den eneste filmen jeg liker hvor alle er usympatiske.
The Conversation. Coppola var enorm på denne tiden!