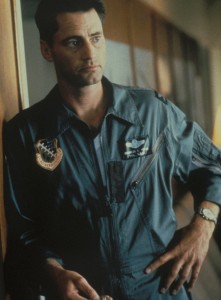 The Right Stuff. For meg – ingen over, ingen ved siden.
Nostalghia. Fryktelig vakker film, håper på en Criterion en gang.
Thriller. Ingen stor MJ-fan, men John Landis er uimotståelig.
The Big Chill. Moderne tids beste første halvtime?
Merry Christmas Mr. Lawrence. Takeshi og Bowie er strålende, til nydelig akkompagnement fra Sakamoto.
Local Hero. Burt Lancaster=rå forretningsmagnat. Sjarmerende film.
Trading Places. Landis igjen – han har noe spesielt.
WarGames. Fin blanding av dommedag og sjarm.
Star Wars: Episode VI – Return of the Jedi. Den tredje beste.
Scarface. Obligatorisk nok.