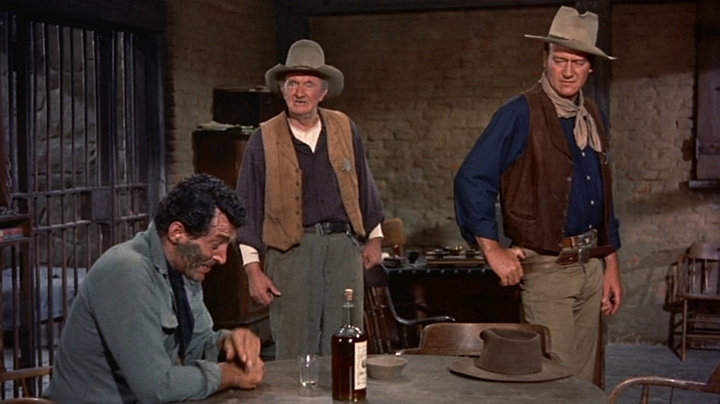 Haha, så mange bra filmer, dette er det beste året så langt!
Rio Bravo. Denne westernfilmen har alt og mangler intet.
The Human Condition (I). Kvintessensen av drama.
Some Like It Hot. Nobody's perfect. Men veldig nært!
Floating Weeds. Sirk topper ikke melodramalisten for 1959.
Fires on the Plain. Diskutabelt den grimmeste krigsfilmen.
North by Northwest. Ofte er dette min favoritt Hitchcock.
Anatomy of a Murder. Et gjensyn kan muligens flytte denne ytterligere opp.
Imitation of Life. Melodrama med en underlig farget unge.
The Human Condition (II). En av etter hvert flere trilogier som finner seg til rette på listene mine.
Ben-Hur. They just don't make 'em like this anymore.