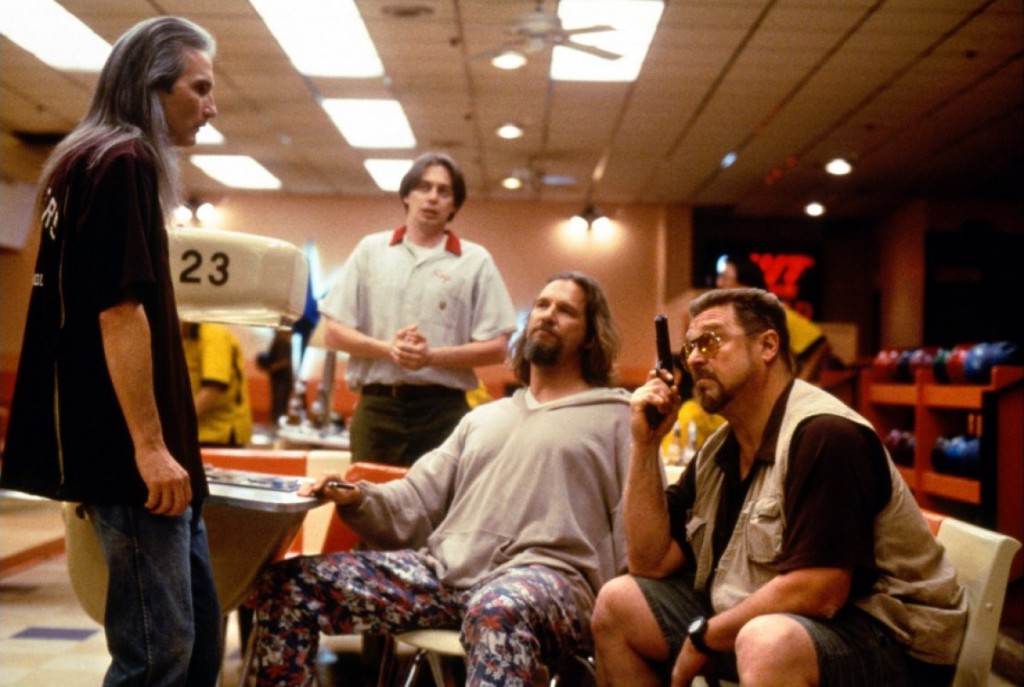 The Big Lebowski. Shut the fuck up, Donny.
April Story. Vakkert om å ta spranget ut i verden.
Fear and Loathing in Las Vegas. We were somewhere around Barstow when the drugs began to take hold.
The Truman Show. Hva er de ekte ting i livet?
Dark City. Mystisk og teknisk praktfull.
American History X. Diskutabelt Edward Nortons beste rolle.
Saving Private Ryan. Dette funker.
Lock, Stock and Two Smoking Barrels. Burde kanskje gitt seg her, Ritchie.
Rushmore. En rar liten film om en rar liten fyr.
Give It All. Den beste filmen om roing.