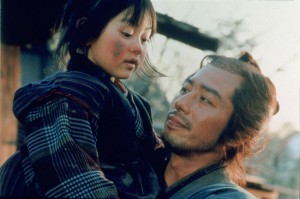 Twilight Samurai. Filmen som kickstartet min interesse for asiatisk film.
The Lord of the Rings: The Two Towers. Kanskje den tøffeste av de tre.
Infernal Affairs. The Departed var vel ikke helt nødvendig.
Whistle. Duncan Jones' første er veldig bra.
Hable con ella. Min favoritt fra Almodóvar.
Bubba Ho-Tep. Elvis mot en mumie? Uslåelig konsept.
Panic Room. Finchers undervurderte.
The Bourne Identity. Starten på en god trilogi.
28 Days Later…. Imponerende fra en allsidig regissør.
Far from Heaven. Men Melodramaet var ikke dødt.