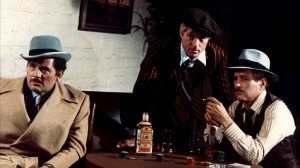 En vanvittig mengde klassikere.
The Sting. Redford / Newman, greit, men Robert Shaw er sjef.
The Exorcist. Skrekkfilm nummer 1.
The Wicker Man. Creepy engelsk landsby nummer 1.
The Day of the Jackal. Edward Fox i storform.
Lady Snowblood. *plystre*
Charley Varrick. Underkjent heist med Matthau.
The Friends of Eddie Coyle. Underkjent heist med Mitchum.
Papillon. Det handler om ikke å gi opp.
Mean Streets. Bedre enn mye Scorsese har gjort senere.
Don't Look Now. Skummel på en snål måte.