…and we have a winner!
Stian klarte å gjette de tre første på listen, og stikker dermed av med premien! Bare kom med ønsket, Stian, og det skal bli oppfylt. Konkurransen tar nå en pause. Dvs. fortsett gjerne å tippe, men i såfall bare for hederen inntil videre!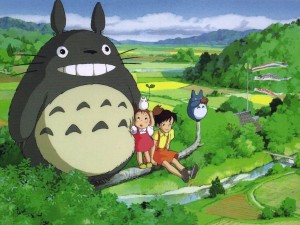 33 titler.
My Neighbor Totoro. Dette er en film for alle i alle aldre.
L'homme qui plantait des arbres. Hadde jeg ikke hatt en så soft spot for Totoro, så…
Grave of the Fireflies. Sterk.
Die Hard. Jul hos Holly og John.
The Last Temptation of Christ. Interessant, denne Jesus!
Who Framed Roger Rabbit. Mmmm. Jessica Rabbit.
Dead Ringers. Jeremy Irons er utrolig bra.
The Cat Came Back. Mann er dum. Katt er smart.
Nuovo Cinema Paradiso. Jeg burde sikkert likt denne enda bedre.
Frantic. Undervurdert film fra Polanski.