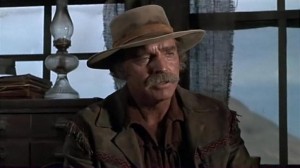 Ulzana's Raid. Foran Gudfaren. Så mye liker jeg denne.
The Godfather. Fortsatt utrolig bra. Veldig etterapet og nesten for berømt.
Viskningar och rop. Styggvakker. Til og med scenografien skriker.
Nybyggarna. Nydelige Liv Ullmann i absolutt en western.
Un flic. Mest underkjent av Melville/Delon-samarbeidene.
Across 110th Street. Nettopp oppdaget. Imponerende B-film.
Bad Company. Jeff Bridges i en ordentlig gritty B-western.
Solyaris. Er vel nesten årets Blu-raybegivenhet dette.
Deliverance. Burt Reynolds gråter.
The Getaway. Beste par-på-rømmen?