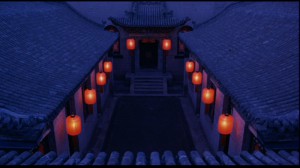 Grunnlag: 24 filmer.
Raise the Red Lantern. Slående vakker, besettende, varm og dramatisk.
La double vie de Véronique. Diskutabelt min Kieslowski-favoritt.
The Silence of the Lambs. Denne krever et gjensyn, men mener den må ha holdt seg.
Hearts of Darkness: A Filmmaker's Apocalypse. Du verden, for et kaos.
Terminator 2: Judgment Day. Arnold Christ Superstar.
Point Break. Bigelow gir en ekstra touch til denne.
JFK. Lang, men god.
Delicatessen. Morbid og morsom.
Fried Green Tomatoes. Liten hjertevarmer, dette.
Rhapsody in August. Bittelitt ujevn, men gull.