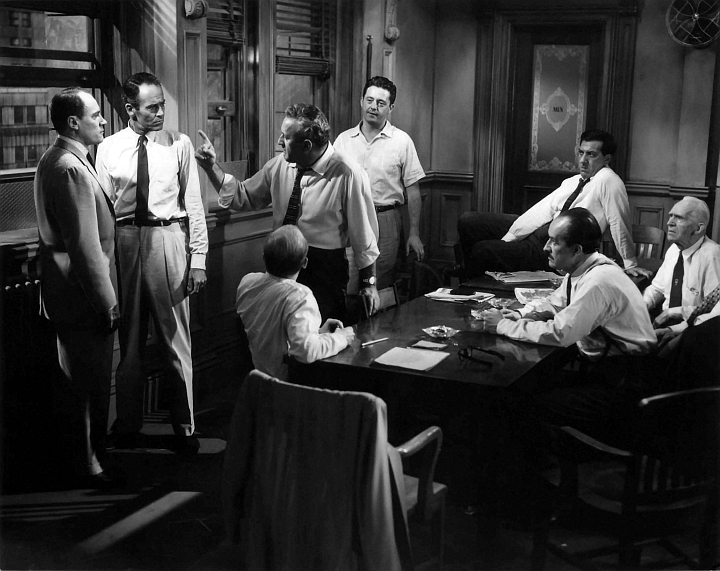 Du verden, for et år. Slet virkelig med å fjerne kandidater. Det sjunde inseglet, The Tin Star, Throne of Blood, Ni liv… alle måtte de gi tapt.
12 Angry Men. Tidenes regidebut.
The Bridge on the River Kwai. Stian reddet meg fra evig fornedrelse, og anbefalte et gjensyn da denne holdt på å falle ut av listen. Eventyrlig bra.
Smultronstället. Er nok min favoritt Bergman – en gammel manns roadtrip med særdeles vakre Ingrid Thulin.
Paths of Glory. Kubricks første antikrigsfilm, og trolig den beste.
3:10 to Yuma. Det psykologiske dramaet som utspiller seg er vel så bra som det fysiske.
Il grido. Som ofte er tilfelle hos Antonioni, så er ikke plotet det vesentligste.
The Tall T. Budd Boetticher. Randolph Scott. Henry Silva. Men hvorfor The Tall T?
The Cranes are Flying. En mer jordnær historie enn Soy Cuba. Nydelig.
The Tarnished Angels. Vakker historie om fallerte drømmer, nydelig filmet i sort/hvitt CinemaScope.
Witness for the Prosecution. Til slutt – Charles Laughtons fabelaktige innsats i ett av de beste rettsaldramaene.